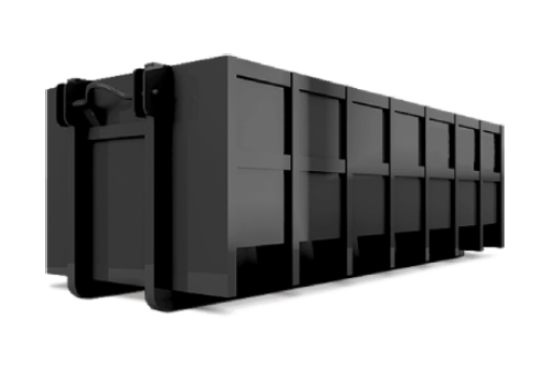 20yd Dumpster
Dimensions: 16' long x 8' wide x 5' tall
For any major renovation, a 20-yard dumpster is the best option. If you are remodeling an entire home, you will likely need to rent a dumpster with the highest capacity. The 20-yard model is the largest roll off dumpster that we offer to our Kansas City area clients.
A 20-yard dumpster can be rented for $375 for 1-7 day rental and can hold up to two tons of waste material. Like our other dumpsters, there is an additional $25 per day and $85 for each additional ton.
No concrete, rock/dirt, plaster, roofing material, appliances or tires. Need a helping hand? Check out our junk removal service.