Why Porta Potties Are Important for the Community
Why Porta Potties Are Important for the Community
Unfortunately, many people don't understand why a porta potty rental in Kansas City is vital for the community. While porta potties can be stinky and unpleasant to think about, they are essential for any community, which is why you see so many. Portable restrooms are a staple for public health standards, which aren't accessible in many other parts of the world.

At Pacific Sanitation Services, a leading Kansas City porta potty rental company, we want to keep our community safe and healthy; porta-potties are a big part of that goal. Having a controlled place for someone to relieve themselves can prevent the spread of disease in the community. Porta potties also provide numerous other benefits to the community.
Porta-Potties Provide Basic Human Rights
We take pride in being a trusted provider of a portable toilet rental in Kansas City because portable restrooms provide everyone with fundamental human rights. Everyone needs to have a suitable place to relieve themselves, and denying someone a restroom can be considered a human rights violation. Having portable toilets throughout the community allows everyone a place to go to the bathroom and can help people avoid feeling demoralized and degraded.
Porta Potties or Portable Restroom Rentals
Help Prevent the Spread of Disease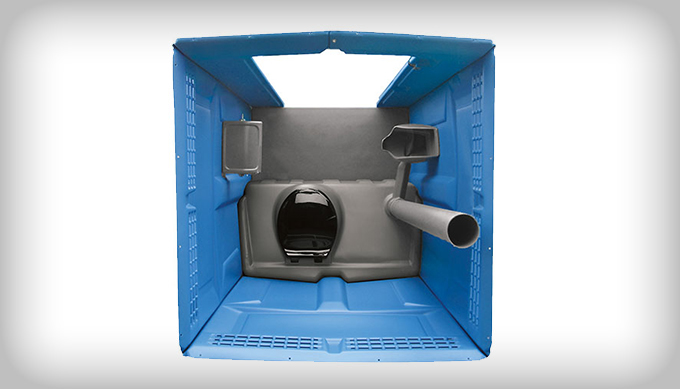 According to a leading emergency porta potty service Kansas City, having several accessible portable restrooms throughout the community helps prevent the spread of various diseases. Providing people with a well-stocked portable bathroom equipped with a handwashing station can help prevent the spread of viruses.

There are also diseases that can be spread through human waste, so it's vital to provide people with a contained place to do their business. This prevents the likelihood of animals tracking human waste throughout the community.
Portable Toilets Serve the Underserved
An emergency porta potty rental Kansas City is fantastic to have in any community because they can service anyone, even people who don't have regular access to restrooms. In fact, many homeless people use portable restroom stalls to protect themselves from the rain or snow.

Portable restrooms also provide everyone with a comfortable and clean space to do their business. For many people, portable toilets are a better option than anyplace else. They are also a better option for people who are stuck outside in harsh weather.

Although they have a bad reputation, portable toilets are important for every community. They provide every person with a safe and clean place to do their business and allow everyone access to a basic human right. It's vital to ensure that your community has several accessible portable restrooms available to everyone.
Contact Us Today
For a Porta Potty Rental in Kansas City
Contact Pacific Sanitation Services Today!
Are you are looking for a Kansas City porta potty rental. We specialize in porta potty, handwash station rentals, and roll-off dumpsters.

We service many communities in the Kansas City area and offer 24/7 emergency support services. Call us today at 816-774-8329 or contact us online to discuss your sanitation rental needs. You can also book rentals online.