Porta Potty Fun Facts July 2022
A porta potty rental in Kansas City can actually be more interesting than people think. There are numerous interesting facts about portable toilets that can make you the hit of any trivia night. You'll be able to answer questions like, "how many names are used to refer to a portable toilet," and "are porta potties placed in specific spots or randomly?" While porta potty knowledge might not be common knowledge, it also can't hurt to know some basic, fun facts.


At Pacific Sanitation Services, a leading Kansas City porta potty rental company, we want you to know porta potties, primarily if you use them more than the average person. We've compiled some fun porta potty facts that help keep any conversation interesting.

Numerous Names Are Used for Portable Toilets
If you need a portable toilet rental in Kansas City, you can use numerous different terms and we'll still know what you're talking about. The most popular name used is porta potty; however, if you hear someone use the terms porta-john or a plastic toilet, they are probably referring to a portable restroom. Other nicknames include chemical toilets, honey bucket, portable loos, and the royal throne.
Which Toilet is the Cleanest
in a Row of Porta Potties?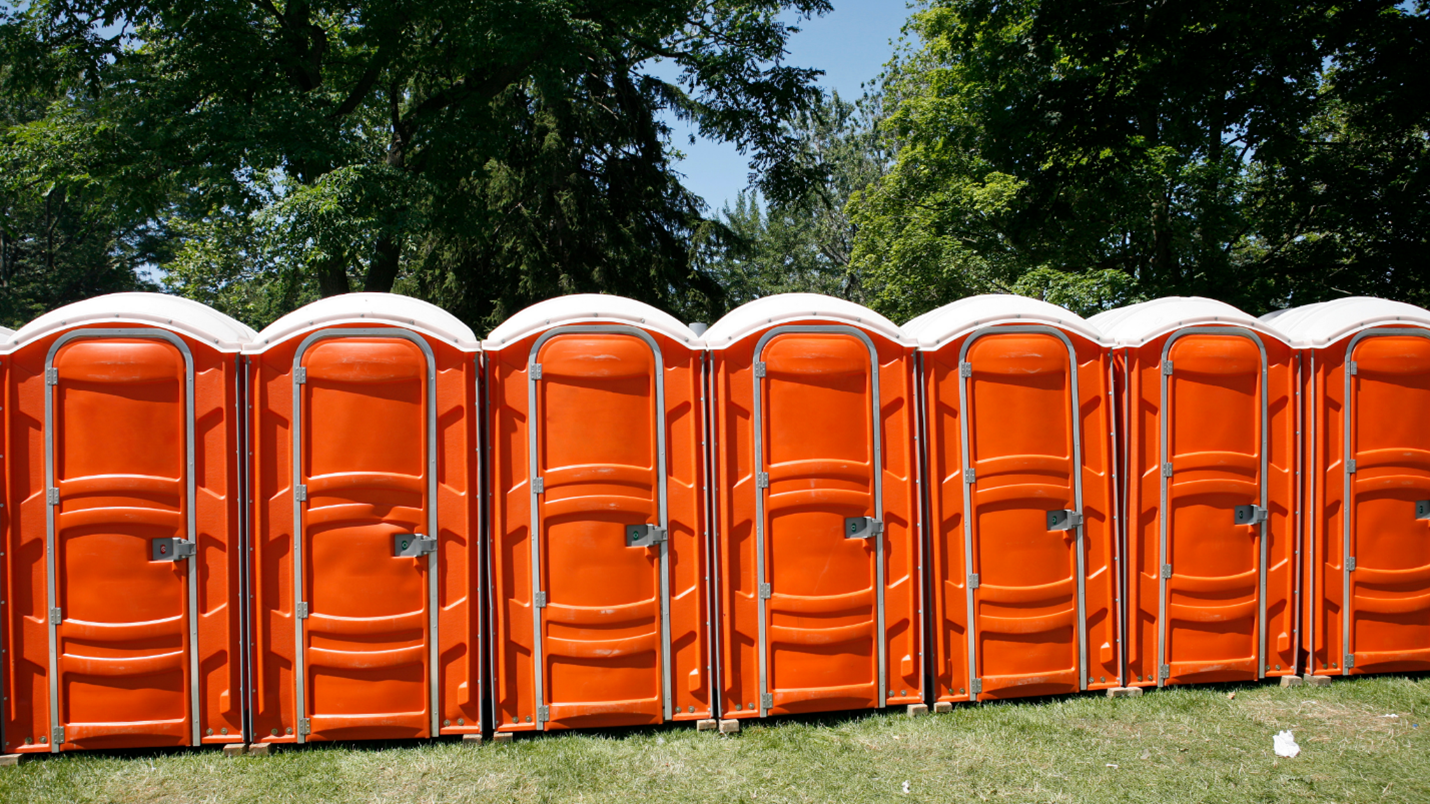 According to experts in emergency porta potty rental in Kansas City, all portable restrooms should be cleaned regularly.

However, it is commonly said that the first toilet in a row of porta pottys. This is because most people tend to skip the first toilet they come to and go to the ones towards the back because they think everyone else used the first toilet.
Placing a Porta Potty is Actually a Science
Did you know that researchers analyze the best spots to place the toilet? It's important to place a porta potty in an efficient spot during a race, marathon, concert, or any other outdoor event. It should be in a spot that's easily accessible and convenient, so there is no trouble finding them.
Porta Potties are Great for Outdoor Events
An emergency porta potty service in Kansas City suggests renting a porta potty for any outdoor event. Porta potties are a great solution for any outdoor wedding, birthday party, or family reunion. They're also great for concerts, festivals, marathons, or bike races.

Porta potties get a bad rap but are actually beneficial and interesting. Who knows, the topic of porta potties might even come up at your next trivia night! It never hurts to be knowledgeable about where you do your business.
Are you looking for a Kansas City Porta Potty Rental for Your Next Event?

Contact Pacific Sanitation Services today if you are looking for a porta potty rental in Kansas City area. We specialize in porta potty rentals, handwashing station rentals, santitation station rentals, and roll-off dumpster rentals.

We service many communities in the Kansas City area and offer 24/7 emergency support services.

Contact us Today at 816-774-8329 or contact us online with a quick form fill below to discuss your sanitation rental needs.